SOMETIME in 2015, an official of the  (DRI), which was then probing billionaire diamantaire Nirav Modi, called him for questioning in Mumbai. Those were heady days for Modi, having made it to the Forbes India rich list at No. 63, with a net worth of $1.52 billion. A DRI probe had indicated that Modi's firm was diverting imported, duty-free, cut and polished diamonds and pearls to the domestic market while using cheaper, low-value diamonds to make jewellery for export to sectors like Hong Kong and the UAE, and the agency raised a demand of `37.16 crore for the alleged duty evasion.
The DRI official, who does not want to be named, recalls Modi didn't own up initially and, more than two years later, still remembers what he said: "I am not a fly-by-night operator. Banks have given me large loans for business." As the Nirav Modi story unspools and ties banks up in knots, that part of the statement of the man, who skipped the country with his family just before the law caught up, can't be truer.
The State-owned Punjab National Bank has filed a complaint with the CBI, accusing Modi and his firms of fraudulent transactions worth `11,000 crore — nearly one third of the PNB's net worth of `38,096.45 crore for financial year 2017. This is the second biggest publicly known banking fraud after the alleged misuse of up to $3.2 billion (`20,000-plus crore) in export advances paid out by state-owned UCO Bank against bogus exports to Iran in 2015. The fraudulent transactions alleged by the PNB also involve some of the firms owned by Modi's uncle Mehul Choksi, himself a big jeweller.
PREVIOUS INVESTIGATIONS
AMID reports that Modi has closeted himself in a plush suite in a hotel in New York, ignoring lookout notices by the government and suspension of his passport, DRI officials also talk of the image of a consummate billionaire that the diamantaire always projected. Modi would arrive in a Rolls Royce in response to summons, alone, without flunkeys, handlers or bodyguards, carry his own mineral water (only Evian — which sells for about `600/litre in India), and bring along a flask of green tea as well as sprouts, never accepting anything to drink or eat from officials.
Appearances were also maintained when Modi chose to settle, ensuring there were no chinks in the front of a billionaire seeing a meteoric rise. Unlike others who resort to bluster in the face of charges of economic offences, he didn't go in for litigation or head to the Settlement Commission to settle indirect tax disputes. Instead, Modi settled his cases under Section 28 (5) of the Customs Act by paying demand, interest and 15% penalty, altogether amounting to `48 crore, the DRI official said.
Another official who has probed Modi in the past admits they were impressed. "Unlike business tycoons who flaunt connections and are arrogant, Modi came across as someone who was very suave, cultured, humble, willing to accept a mistake. Typically, the rich and powerful when caught violating norms try to litigate with the help of enterprising lawyers or fixers, hoping to buy out someone up the line."
Eventually, Modi's that particular brush with the law ended on a happy note. His spokesperson dismissed the entire episode as a "difference of opinion with the authorities" and six months later, the jeweller celebrated his brand's fifth anniversary at an opulent weekend in Umaid Bhawan Palace, Rajasthan.
CAREER PATH
AS per the story now well-told about the jeweller to celebs, Modi initially had no interest in the family business. Also,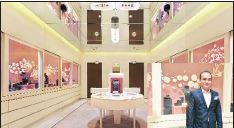 that while he had entered it by the age of 19, it was only when he was 37 (just 10 years ago) that he realised his calling when he designed a pair of diamond earrings for a friend that came to be much appreciated.
It's hard though to see a different career path for this third-generation diamantaire, belonging to a Jain family that trod the well-trodden diamond trail from Palanpur in Gujarat to Antwerp in Belgium — like many others before them and since. Modi's grandfather Keshavlal Modi, a diamond merchant based in Surat, moved to Singapore in the 1940s. His son and Modi's father Deepak Modi expanded the family business and, by the 1960s, took it to Antwerp. While Modi was born in Mumbai, it was in Antwerp, the diamond capital of the world, that he grew up.
At the age of 19, he came to India and, for a decade, worked closely with maternal uncle Choksi, the promoter of one of the largest diamond companies in India and a listed jewellery retailer, Gitanjali Gems. It owns brands like Gili, Nakshatra, D'dmas, all premium jewellery brands. In April 2013, the company's market cap was at an all-time high of `5,800 crore; it now stands at `445 crore.
In 2004, Modi set up Firestar International Limited. Beginning 2008, he had come to be known for his firm's intricate designs. In November 2010, Modi shot to fame when he became the first Indian jeweller to be featured on the cover of the Christie's auction catalogue, with his Golconda Lotus necklace. The pink pear-shaped 99-carat diamond necklace was sold at Christie's Autumn Jewellery Auction in Hong Kong for approximately $3.56 million. In 2012, his Riviere of Perfection diamond necklace fetched a record $5.1 million at the Sotheby's auction in Hong Kong.
In 2014, Modi opened his first flagship store at Defence Colony, New Delhi, followed by a store at Kala Ghoda in Mumbai in 2015. He also has boutiques on Madison Avenue in New York (2015), Old Bond Street in London (2016), and Beijing (2017). The total number of exclusive retail outlets now stands at 14, including in Las Vegas, Honolulu, Macau, Hong Kong and Singapore.
Firestar's business is now split into diamond dealing, private label jewellery manufacturing, and branded jewellery/retail segments. It has at least 26 subsidiaries across the world, including in the US, Hong Kong, the UK, Singapore, Armenia, Russia, France, China, South Africa and Belgium.
CELEB FAVOURITE
FAVOURED by celebrities across the world, from Hollywood to Bollywood, for his big gems and patented diamond cuts, his business empire is estimated to have an enterprise value (or theoretical takeover value) of `9,077.80 crore.
Stars like Naomi Watts, Kate Winslet, Taraji P Henson, Dakota Johnson, Priyanka Chopra, Lisa Haydon, Sonam Kapoor, Kareena Kapoor Khan and Alia Bhatt have sported his creations at red carpet appearances around the world. Both Chopra and Haydon have been the brand's global ambassadors, while former supermodel Rosie Huntington-Whiteley appeared in the Nirav Modi 2017 campaign, shot by ace French fashion photographer Patrick Demarchelier.
Over the years, Modi has come to own at least six flats, including a sea-facing duplex, in the famous Samudra Mahal building at Worli in South Mumbai, home to the creme de la creme of Indian industry; a flat in Grosvenor House in tony Peddar Road in South Mumbai; the iconic Rythm House in Kala Ghoda in South Mumbai; and a flat in the high-end Al Shera Tower in Dubai. Modi has also come to be known as an avid art collector, reportedly owning the works of Francis Souza, Amrita Sher-Gil, Bharti Kher, V S Gaitonde, Akbar Padamsee, and M F Husain.
He is married to Ami, a US citizen, and the two have a son and two daughters. All three live in New York. In December 2016, Modi's brother Nishal got married to Mukesh and Anil Ambani's niece Isheta. Apart from this, Modi and his family have significant control in three trusts — the Nirav Modi Family Trust, Nirav Modi Trust and Rohin Trust.
In 2017, in another high, Modi designed his most expensive jewellery piece yet, the 'Mogok Suit' — a necklace, earrings and bracelet set, made of rubies, costing `100 crore. Modi's PR machine is believed to ensure that no other brand's jewellery is featured on the same page as a Nirav Modi creation in any publication.
A profile ironically featured by Vanity Fair on February 15 (a day after the alleged scam broke) described him as a "master" who cuts diamonds "like no one else". It likened Firestar's workshops in Mumbai to laboratories, where "hundreds of heads bend over desks in orderly rows… in a hushed, almost scholarly atmosphere."
Clearly, Modi had the world wearing him and eating out of his hands. A veteran diamond trader, who spoke on the condition of anonymity, said it was all too much for even them. While always nattily dressed in branded suits and bandhgalas, Modi is a reticent and quiet man. "I have seen him since he was a kid," says the trader. "He, like most big diamond traders in the Indian industry, was a recluse. He did socialise for business purposes but mostly kept to himself, unlike his uncle Choksi, who is fairly known to all of us."
THE UNRAVELLING
IN January 2017, as reported by The Indian Express, the Income Tax department raided over 50 offices and residential premises of Modi and seized cash, jewellery and several documents that allegedly revealed tax evasion of `500 crore by Modi's firms. The companies were suspected to have received money from shell companies through real time gross settlement (RTGS), according to sources.
However, the news of the raids did little to damage Modi.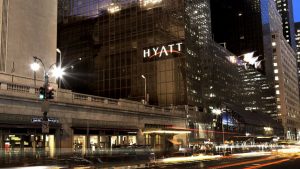 As per documents accessed by The Indian Express, his Firestar International, valued at `6,413.89 crore, reported a net profit after tax of `582.08 crore for the financial year ending March 31, 2017. Its sales and other income stood at `14,706.04 crore, its assets at `10,112.5 crore, and its debt at `3,186.15 crore. There appeared to be few clouds on the horizon as it drew up plans at the time for an initial public offering to raise funds to bolster its financial position.
But before the IPO could materialise, on January 29, the CBI received a `280-crore cheating complaint against Modi, wife Ami, brother Nishal and Choksi. Two days later, the CBI booked them. The FIR says a few public servants "committed abuse of official position to cause pecuniary advantage to Diamond R US, Solar Exports, Stellar Diamonds and wrongful loss of `280.70 crore to Punjab National Bank during 2017." Modi, Ami, Nishal and Choksi are all partners in the firms, said the CBI FIR.
By then, all had left the country. While Modi and Nishal left India on January 1, Choksi did so on January 4 and Ami on January 6. A mail sent to Modi seeking his comments on the allegations in the PNB case and how he intends to repay the lenders remained unanswered.
The PNB complaint to the CBI said that two of its employees had helped the Modis by "fraudulently" issuing letters of undertakings (LOUs). On February 14, in a regulatory firing, the bank revised the amount of fraudulent transactions by the firms of Modi and Choksi to `11,000 crore.
In its complaint, the bank alleged that one such fraudulent issuance of LoU took place on January 16 for and on behalf of the accused firms, which approached the bank and presented a set of import documents, with a request to allow buyers' credit for making payments to overseas suppliers.
The bank officials requested the firms to furnish 100% cash margin for LoU for raising buyers' credit. The firms contested this, saying that they availed of this facility in the past too. The PNB complaint said they checked the branch records but found no details of any such facility granted to the firms. An internal probe was conducted, and the PNB said it had found that its deputy manager (now retired) Gokunath Shetty and another employee, Manoj Kharat, had fraudulently issued LoUs to Modi's firms.
Since the alleged scam broke, Modi and Choksi have come under the scanner of multiple investigative agencies. All his establishments in the country have been searched by the CBI and ED. The ED has seized stocks of gold, diamond and precious stones worth `5,100 crore belonging to Modi's firms. The Income Tax department has provisionally attached all the flats owned by Modi in the Samudra Mahal building, as well as 22 other properties owned by him. On February 16, the CBI filed another FIR against Choksi and his firms — Gitanjali Gems, Gili India and Nakshatra brands — for causing wrongful loss of `4,886.72 crore to the PNB using the same modus operandi as Modi's firms. But, as diamond industry experts point out, with bank officials complicit, the Nirav Modi scam is just the tip of the iceberg. Says one expert who doesn't want to be named, "Diamond traders who generally trade with close associates or shell companies effectively rotate the same consignment several times… The problem comes when one of the link snaps for whatever reason."
BANK FAILURES
RAJNISH Kumar, Chairman of the State Bank of India, India's largest bank, which has an exposure of `1,360 crore in the reported fraud by Modi, says, "One of the risk management practices we follow is job rotation. We don't keep a person for more than three years in one position. There are certain positions which are very sensitive and we monitor those positions very closely."
In case of the PNB fraud, former deputy manager Shetty, who is accused of issuing LoUs to Modi's firms, was in the same position at the branch for seven years, till May 2017. Bankers are surprised at other lapses too by the PNB, including weak internal controls and the failure of its concurrent audit to detect such a fraud. Many banks have in place multiple checks to guard against this, while in some banks, the process of approval of any letters of guarantee or letters of undertaking is centralised to avoid cheating by a rogue employee, for example.
Meanwhile, the much-promised governance reforms in State-owned banks are nowhere in sight, even as the government continues to pour into them plenty of capital. The fact also remains that the PNB should have known better. The Delhi-headquartered bank also has on its books over `2,000-crore wilful default by Winsome Diamonds and Jewellery Pvt Ltd, promoted by Jatin Mehta. Mehta owes over `7,000 crore to a consortium of Indian banks, including the PNB.
In 2013, the same year when the fraud was detected, Mehta left India and took citizenship of the Federation of Saint Kitts and Nevis, in the Caribbean. A ray of hope exists now in the form of a new money laundering provision in the Finance Bill 2018, which may help the PNB recover its dues faster from Modi and his firms than in previous such cases. The provision allows distribution of confiscated property generated from the proceeds of a crime to the rightful claimant/victims of fraud, instead of depositing them with the exchequer.
With the case of fugitive Vijay Mallya, who continues to thwart efforts to bring him back, already before it, that's where the Indian State's will, will be tested now. Modi and the others will be hoping that its resolve may prove as weak as it has in the past.
Courtesy: Indian Express